Solar Eclipse group distant healing event
Monday, 21 August 2017
-All are welcome to participate in this event –
By Edna Spennato
YOU are needed to reach a critical mass of beings holding a space of love and peace for the planet during the solar eclipse!
Since ancient times, eclipses have been regarded with fear and excitement, and associated with impending doom, tragedies, wars, disease outbreaks and the deaths of prominent people.
These days, we don't generally try to stop or prevent eclipses, but they still tend to make us a little crazy and apprehensive. The total solar eclipse that will sweep across the entirety of the continental United States on August 21 has the population in a frenzy, and the country's emergency services officials bracing for impact.
What will you be doing during the eclipse? We're inviting you to embrace your power as a planetary healer, and send that energy out into the world during this auspicious event, while simultaneously receiving healing energy yourself.
What is known as the "Maharishi Effect" has been proven many times: When a group of people focus together with a unified intention of love and peace, crime rates drop dramatically and the vibration of the environment is significantly raised. By joining forces with kindred spirits around the globe who are focused on the highest good of all, you can make a big difference.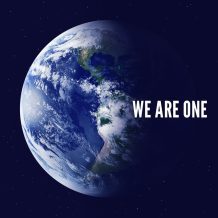 You are invited to participate in our group distant healing event on Monday, 21 August, starting at 5 pm GMT, just after the start of the solar eclipse over the Pacific Ocean, and continuing for around four hours, roughly the duration of the eclipse. See this link for starting times around the world.